Traits of an Excellent Emergency Room
Making a trip to the emergency room can be an unsettling experience for patients and their families. But being prepared and knowing where to go can help make the experience less frightening.
Emergencies can happen at any time; therefore, asking yourself, "Which is the best emergency room near me" is crucial.
Having an excellent emergency room close by can make a world of difference in treatment outcomes, but how do you know which ER provides the best care?
The following are some critical aspects to consider when researching quality emergency rooms.
At Supreme Care ER the finest emergency room in Cypress Texas, we're happy to provide you with the emergency care that you need in the event of a medical emergency.
Emergency Room Facilities
First impressions matter. Emergency medical facilities must meet specific standards. So, as you drive by an emergency room, observe the building structure. Does the exterior look clean and orderly? Is the entrance well-defined and easy to access? Does it offer ample parking?
If you notice that the exterior of the ER looks unkempt, it could be a potential red flag that the interior may be in the same state. Remember, emergency rooms always need to provide orderly, sterile environments.
Once inside, the facility should feel safe, clean, and welcoming, with defined areas for admissions, waiting rooms, examining rooms, and lab and imaging departments.
During a time-sensitive emergency, getting prompt medical attention can save a life. Therefore, when searching for top-rated emergency rooms, it's essential to consider their location.
Your choice of ER must provide a safe and easy-to-access location in all weather conditions. Check out the neighborhood and access routes.
It doesn't matter if you are driving yourself to the ER, getting a ride from someone else, or via ambulance. The critical aspect of any ER location is that you can reach it safely and quickly.
Friendly and Knowledgeable Emergency Room Staff
No one wants to experience a medical emergency but they happen.  They may occur suddenly and have the potential of disrupting the whole day.  This is where top quality emergency room staff can make a major difference in the patient experience. A facility should always have board-certified emergency doctors and nurses on duty.  Morever, all staff from the front desk to the doctor should be courteous, efficient, and friendly.
An excellent way to measure the quality of the staff is to look at how doctors and nurses treat patients. The best doctors are knowledgeable and have the necessary skills, but they are also kind and respectful to patients and their families.
The most noticeable trait of an excellent emergency room is how they communicate with patients and family members. During your time at the ER, the staff should provide you and your family with regular updates.
Word of mouth is the best advertisement for any business, including emergency medical services. Search online for patient testimonials and ask your friends and family who may have used the ER for an honest opinion.
Past patient experiences are what define the reputation of an excellent emergency room. So do some research before an emergency happens so you can be confident you are choosing the best ER for your needs.
You should never compromise when it comes to healthcare decisions for you and your loved ones. You always deserve convenient, quality care. This is why Supreme Care ER is the best choice if you live in the Cypress, Texas area.
We are always available to answer your questions regarding our services. And during a medical emergency, we urge you to use our online check-in so our staff has a better understanding of your particular medical emergency even before your arrival.
At Supreme Care ER in Houston, the finest emergency room in Cypress, Texas, we're happy to provide you with the emergency care you need in the event of a medical emergency. We are conveniently located at 9530 Jones Road, Houston, Texas, 77065. We're fast and remain open 24 hours year-round.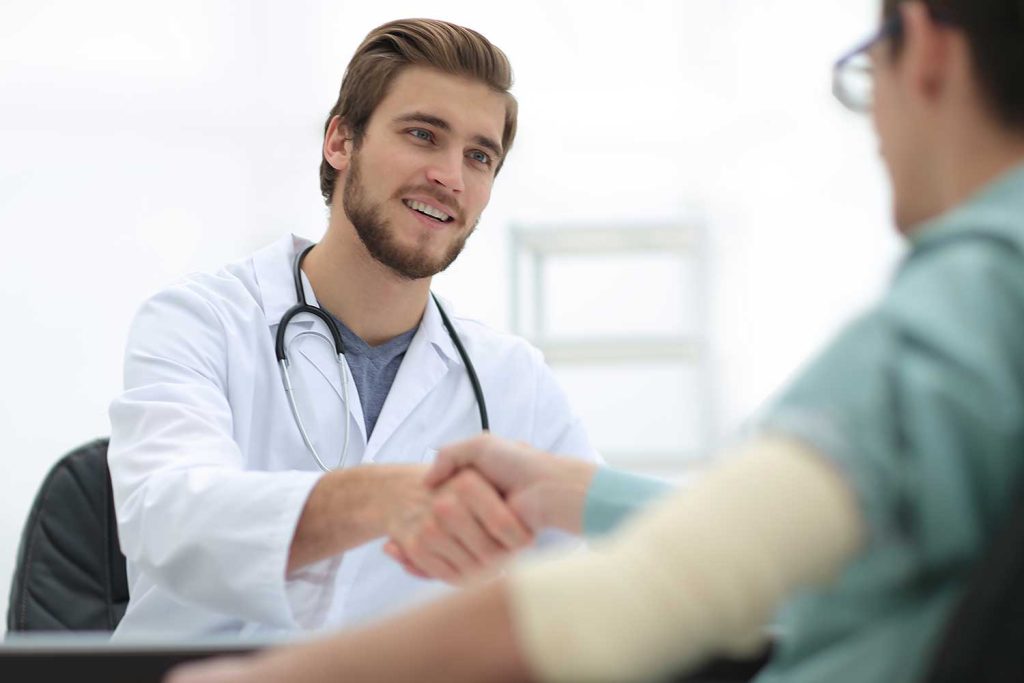 Where to go in Case of an Emergency?
At Supreme Care ER, our doors remain open to provide the very best ER care for you and your family. We're located at 9530 Jones Road, Houston, Texas 77065.