Safe Gifts & Toys Checklist
The Holidays are a magical, exciting time for us to shower our families with love and gifts. But before you get carried away fulfilling your children's holiday wish list, stop and consider how safe or hazardous the toy is.
We know how wonderful it is to see our kid's eyes light up when they unwrap their presents and find that special toy they were hoping to get. Still, we must realize that our child's safety always comes first.
To help you make the right choice, we've prepared a simple safe gift and toy checklist. But first, let's look at how common toy-related injuries are.
At Supreme Care ER in Houston, the finest emergency room in Cypress Texas, we're happy to provide you with the emergency care that you need in the event of a medical emergency.  We're open 24 hours during all holidays including Christmas and New Years.
Toy-Related Injury Statistics
Toy-related injuries are more common than anyone of us would like. The following statistics are from the 2021 report released by the U.S. Consumer Product Safety Commission (CPSC):

ERs treated an estimated 206,400 toy-related injuries last year
58% of patients were male
74% of toy-related injury patients were children 14 or younger
38% of toy-related injuries were due to lacerations, contusions, or abrasions
46% of injuries were to the head and face
Two children died from toy-related injuries
How to Choose the Safest Toy or Gift
1. Make Sure to Buy Age-Appropriate Toys
The age range listed on the toy packaging lets you know what ages can play with the gift safely. When you buy toys beyond the child's age, you risk having small or sharp-edged pieces that can accidentally harm the child.
2. Search for the ASTM label
The American Society for Testing and Materials (ASTM) sets standards for consumer products, including toys. When purchasing a gift for a child, it's essential to look for the ASTM to guarantee that the materials used in the toy are safe.
3. Avoid Gifting Toys with Magnets or Button Batteries to Small Children
Small children tend to place things in their mouths that they shouldn't. So avoid toys with small parts, magnets, and especially button batteries that children can swallow. Button batteries are especially concerning. When ingested or placed inside the nose or ears, the batteries can cause tissue burns, leading to severe injuries and even death.
4. Buy the Necessary Protective Gear When Gifting Sport Equipment
Bikes, skates, and scooters are popular Christmas gifts. If you are planning to give your child one of these, make sure you also buy the helmets, knee pads, and other protective gear to go with it.
5. Always Inspect Gifts Before Giving Them to Your Children
Before you finalize any toy purchase, always do one final check. Here is what you need to look out for:
Does the toy or gift break easily?
Does it contain any toxic materials, such as lead paint? When gifting crayons or coloring pencils, always make sure their label reads non-toxic
Does the gift have ropes, cords, and electrical or heating elements that can pose a hazard?
If you don't know the answer or the answer is yes, please don't give that gift to a child. Choose a safer version of the toy instead.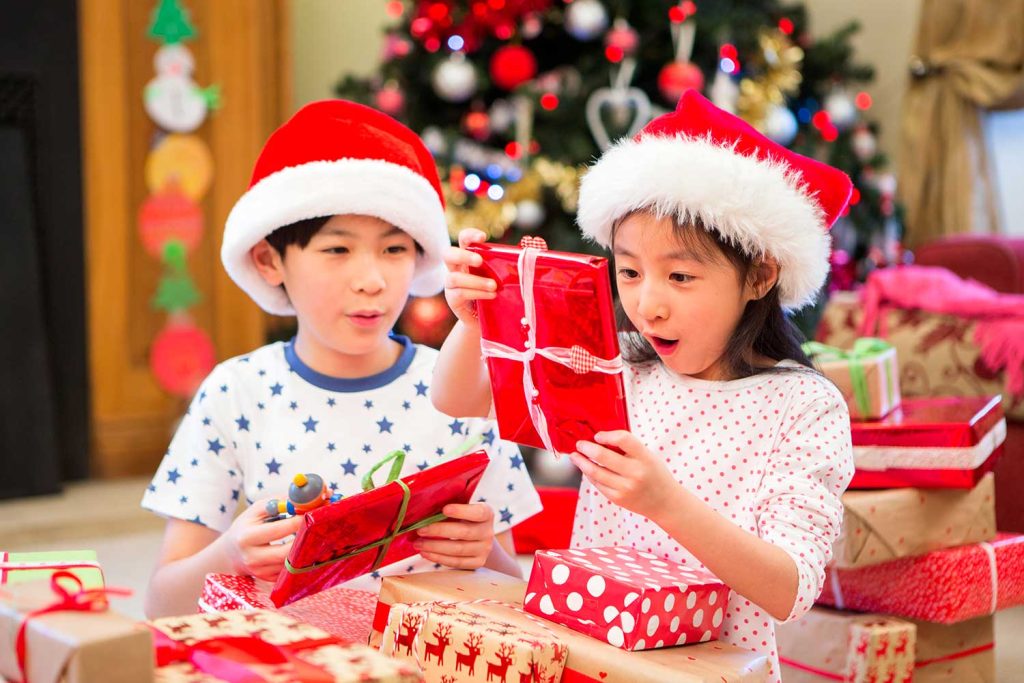 At Supreme Care ER, we wish you and your family a happy and safe Holiday Season. Accidents can happen anytime, but there is no need to worry because we will be here to help with any medical emergency.
Where to go in Case of an Emergency?
At Supreme Care ER, our doors remain open to provide the very best ER care for you and your family.