Labor Day Safety Tips – Enjoy a Safe & Fun Labor Day Weekend!
As summer bids adieu and the long weekend of Labor Day approaches, it's time to plan for some well-deserved relaxation and fun with friends and family.
Safety should always be a top priority, whether you're hitting the road for a getaway, firing up the grill, taking a dip in the pool, or simply enjoying quality time outdoors.
As we gear up to celebrate Labor Day and pay tribute to all the hardworking individuals in our community, let's ensure our well-deserved break is enjoyable and safe.
By following these safety tips, you'll be well-prepared to create lasting memories with your loved ones. And should the need arise, remember that Supreme ER is here to support you with top-quality emergency care.
At Supreme Care ER the finest emergency room in Cypress Texas near Jersey Village, we're happy to provide you with the emergency care that you need in the event of a medical emergency.
Most Common Labor Day Injuries Requiring Emergency Care
Grill-Related Burns: Backyard barbecues are a quintessential part of Labor Day celebrations. However, improper use of grills and fire pits can lead to burns and injuries.
Swimming Accidents: Pools and beaches beckon for refreshing swimming, but water-related accidents can happen. Drownings, slips, and diving injuries are all too common during this time.
Boating Incidents: If you plan to set sail, remember that boating accidents can lead to serious injuries, especially if alcohol is involved.
Road Accidents: With more people hitting the roads, the risk of car accidents increases. This year, the National Safety Council (NSC) predicts that as many as 455 Americans may die in traffic-related accidents during Labor Day Weekend.
Food Poisoning: Enjoying a festive feast is part of the weekend, but improper food handling can lead to foodborne illnesses.
Alcohol-Related Mishaps: Overindulgence in alcohol can lead to accidents, falls, and impaired decision-making.
Safety Tips for a Carefree Labor Day Weekend
Road Traveling Safety Advice
Plan your route, making sure to include alternative ways.
Ensure your vehicle is in good condition.
Plan for frequent rest stops to ensure you stay well-rested during road trips.
Pack an emergency kit containing essentials like first aid supplies, water, and non-perishable snacks.
Swimming and Boating Safety Tips
Always swim with a buddy, especially in natural water bodies.
Follow posted rules at beaches and pools, and only swim in permitted areas.
Always supervise children playing in or near bodies of water.
Choose to swim in areas where lifeguards are available.
Ensure all passengers wear appropriate safety gear when boating.
Avoid drinking and boating.
Check weather conditions before setting sail.
Cooking and Grilling Safety Guidance
Keep a fire extinguisher nearby while grilling.
Maintain a safe distance from flames.
Always use proper utensils to avoid burns.
Don't allow children and pets to play near lit grills.
Place your grill away from your home, low-hanging branches, shrubs, and other flammable objects.
Keep meats refrigerated until you are ready to cook them to prevent harmful bacterial growth.
Prevent cross-contamination by keeping raw and cooked foods separate.
If you choose to drink alcohol this weekend, do so in moderation. Alternate with non-alcoholic beverages, and never drink and drive.
What If An Emergency Strikes?
Accidents can happen despite our best efforts, but the good news is that help is always available. Even during holidays like Labor Day, Supreme Care ER is fully operational, staffed with skilled doctors and nurses who are committed to providing the best emergency care.
Whether it's a minor injury or a more severe medical situation, you can trust that you'll receive expert treatment promptly because your safety and well-being are always our priority.
At Supreme Care ER in Houston, the finest emergency room in Cypress, Texas, we're happy to provide you with the emergency care you need in the event of a medical emergency. We are conveniently located at 9530 Jones Road, Houston, Texas, 77065. We're fast and remain open 24 hours year-round.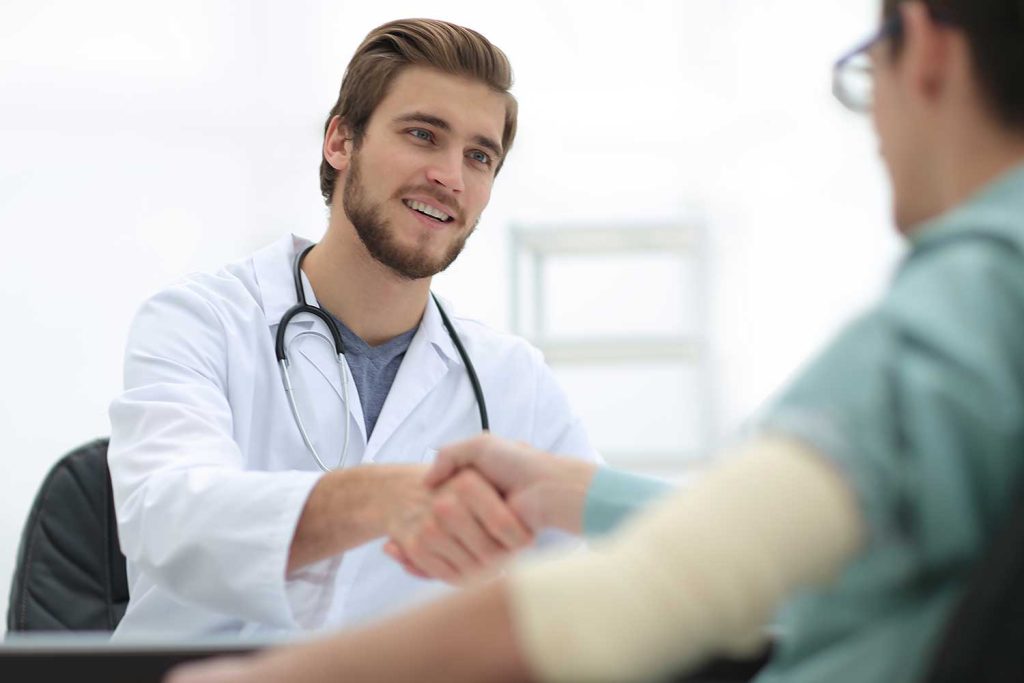 Where to go in Case of an Emergency?
At Supreme Care ER, our doors remain open to provide the very best ER care for you and your family. We're located at 9530 Jones Road, Houston, Texas 77065.