Halloween Safety Guide: Tips to Keep it Safe & Fun!
Halloween Safety Guide: Let's help keep Halloween, a day of spooky delights for both kids and adults, safe!  Halloween, a day of spooky delights for both kids and adults, is upon us. However, beneath the eerie masks, creative costumes, and delicious treats, lies a grim possibility: accidents that may lead you to the emergency room. Every Halloween, our dedicated team at Supreme Care ER in Jersey Village near Cypress, Texas, witnesses a surge in various mishaps, including car accidents, pumpkin carving mishaps, severe allergies, and unfortunate falls.
To ensure your Halloween festivities remain joyous and free of unexpected visits to our facility, we've compiled a straightforward Halloween Safety Guide for you and your loved ones.
All Hallows Eve is a beloved holiday where kiddos get to live the dream of transforming into a princess, monster, zombie, witch, hero, and just about anything they can imagine.  Selecting a Halloween costume is usually where the magic begins which is why it's the first section of our Halloween Safety Guide.  Please check out the following tips before selecting your costumes.
Visibility Matters: Opt for bright or light-colored costumes that make you easily visible to drivers.
Avoid Tripping Hazards: Steer clear of lengthy costumes that could increase the risk of tripping and falling.
Mask Comfort: Ensure that your costume's mask fits well and allows clear vision.
Glow Sticks: Carry glow sticks to enhance visibility to drivers while out on the streets.
Safe Makeup: Choose makeup carefully, scrutinizing the ingredient list to avoid toxic dyes or harmful components.
Flame-Resistant Fabrics: Choose costumes made from flame-retardant materials for added safety.
Mind Head Accessories: Be cautious with wigs and head accessories that might obstruct your vision.
Avoid Dangling Clothing: Stay away from loose or dangling costumes, as they pose a tripping hazard.
Pumpkin Carving and Decoration Safety Tips
Pumpkin carving is a lovely tradition but unfortunately does not come without risks of potential emergencies.  Please check out our Pumpkin Carving tips from our Halloween Safety Guide to avoid a cut or burn.
Keep Sharp Objects Away: Ensure that sharp knives and lit candles are kept out of reach of young children.
Alternate Decorations: Encourage small children to decorate pumpkins with drawings rather than carving.
Supervised Carving: Don't permit older children to carve pumpkins without proper supervision.
Use Battery-Operated Lights: Opt for battery-operated candles and lights to illuminate your pumpkin decorations, reducing the risk of fires and burns.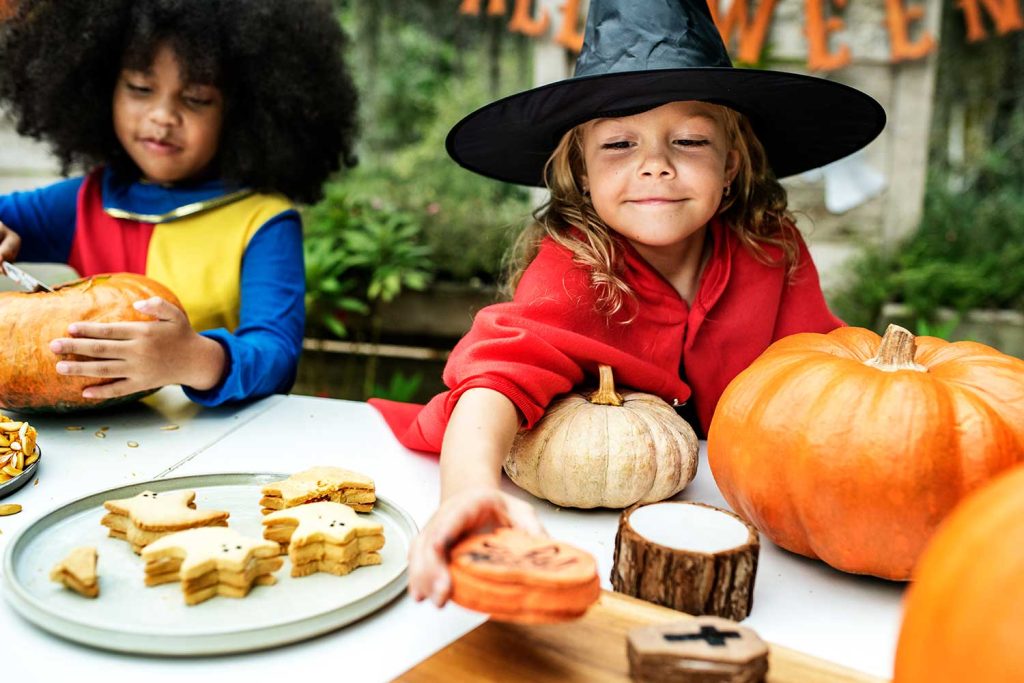 Trick-or-Treating Safety Guidelines
The next item on our Halloween Safety Guide is what we're all looking forward to, Trick or Treating! Please check out our safety tips to keep it safe and fun.
Buddy System: Children should not venture out alone in the dark. Consider forming a group with neighbors to enhance the fun and ensure safety.
Familiar Routes: Stick to neighborhoods you know well for your trick-or-treating adventures.
Mobile Preparedness: Ensure your phone has a full battery and utilize the flashlight feature when the streets are poorly lit.
Street Smarts: Always obey traffic signs, walk on the left side of the road facing oncoming traffic, use designated crosswalks, and diligently check both ways before crossing streets.
Reflective Attire: If your costume is on the darker side, wear reflective gear to increase visibility.
Candy Consumption Safety Tips
Beware of diving into the much sought-after treats too quickly! Check out our candy safety tips to avoid a horrible trick!
Inspection First: Don't allow your kids to eat any candy until you've inspected it for safety.
Allergen Awareness: If your child has food allergies, eliminate any treats that may contain allergens.
Portion Control: Divide the candy loot and store it out of reach to prevent excessive sugar intake.
We want you to have a safe and enjoyable Halloween. Plan your route carefully, avoiding busy streets and hazardous areas. We understand that accidents can happen at any time, and we remain open 24/7, including Halloween, to provide you with top-quality care.
Know that at Supreme Care ER, we're here to care for you and your family 24/7, ensuring your well-being during this spooky season.
At Supreme Care ER in Houston, the finest emergency room in Cypress, Texas, we're happy to provide you with the emergency care you need in the event of a medical emergency. We are conveniently located at 9530 Jones Road, Houston, Texas, 77065. We're fast and remain open 24 hours year-round.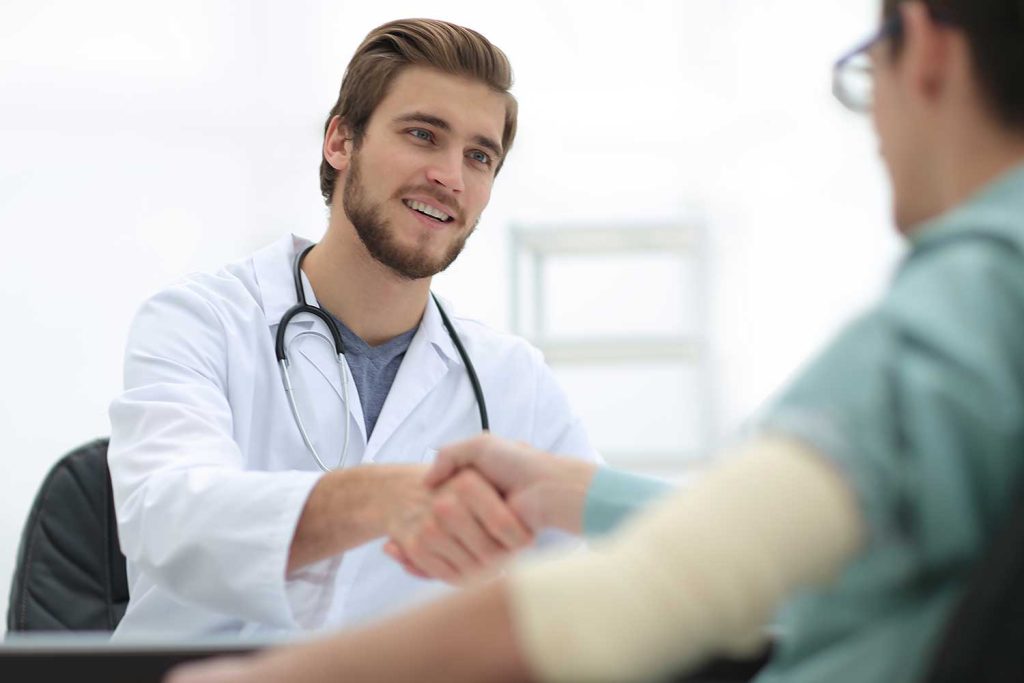 Where to go in Case of an Emergency?
The finest emergency room in Jersey Village, Supreme Care ER, always remain open to provide the very best ER care for you and your family. We're located at 9530 Jones Road, Houston, Texas 77065.