Fun Things to do in Summer in Jersey Village
There is no denying that Jersey Village, TX, is one of the best places to live in Houston. The suburb offers its residents the perfect mix of urban and suburban living.
Its proximity to Houston makes it ideal for young professionals to live. In addition, its well-educated, friendly residents make this a vibrant community with ample entertainment, shopping, and dining options while retaining its small-town charm.
Whether you are a local or a traveler looking to get away from the hustle and bustle of the city, there is something fun for everyone to do in Jersey Village.
At Supreme Care ER the finest emergency room in Cypress Texas near Jersey Village, we're happy to provide you with the emergency care that you need in the event of a medical emergency.
This lovely 18-acre park is one of the most popular destinations. Located in the southeastern part of town, the park offers plenty of outdoor activities for all its visitors, regardless of age and abilities.
Enjoy a friendly beach volleyball match, hike, or jog through its many paved walking trails. The park also offers a boat and canoe launch, a playground for the kiddos, barbecue grills, and picnic tables.
For fishing enthusiasts, Bane Park has a five-acre wheelchair-accessible lake brimming with rainbow trout, catfish, and other fish. Although the park does allow you to take home some fish, catch, and release are highly encouraged.
K1 Speed – Indoor Go-Kart Racing
Unleash your competitive side at this world-class indoor go-kart racing facility. K1Speed is the largest indoor karting company in America, and they have gone all out on their Houston facility.
With more than 50,000 sq. ft of space, all-electric 20hp karts capable of reaching nearly 45 mph, and a professionally designed race track, you will surely experience the thrills of wheel-to-wheel racing.
K1 Speed is the perfect venue for birthday parties, bachelor parties, corporate events, and team-building exercises.
The Clark Henry Pool officially opened for the summer season over the Memorial Day Weekend.
The Clark Henry Pool offers large green spaces for kids and unique playground equipment, including a sandbox with dinosaur bones. In addition, the park has picnic areas, ball fields, and a pavilion, making it an excellent place to spend a fun summer afternoon with friends and family.
The park's swimming pool, splash pad, and other amenities are open to all visitors for a small daily fee. Still, you can purchase a season pass to enjoy the amenities throughout the summer.
Jersey Meadow Nature Trail
The mile-long trail that circumvents the Detention Pond offers stunning views and plenty of wildlife sightings. You can also go fishing, but please keep in mind that only catch and release are permitted.
If you want to reconnect with nature, Jersey Meadows Nature Trail is a wonderful place to do so close to home.
Address: Jersey Village, TX 77064
This fantastic indoor adventure park is an excellent alternative for kids and kids at heart to have fun and exercise on sweltering summer days.
The park has trampolines, climbing walls, dodgeball, a tube playground and obstacle course, a ropes course, a runway tumble track, and a unique sky rider which offers a zip-line-like experience.
The Urban Air Adventure Park is an experience you and your kids will not soon forget.
Are you ready to experience the ultimate laser tag experience?
Battlefield Houston is an enormous indoor tactical battlefield where you can embark on challenging missions as you discover the wonders of tactical-style laser tag.
Aside from laser tag, the venue also offers virtual reality and MechCorps games that will get your adrenaline pumping.
Jersey Meadows Golf Course
This stunning 18-hole golf course offers golfers of all skill levels a challenging yet enjoyable layout.
The Jersey Meadows Golf Course offers a driving range, putting and chipping greens, a restaurant and bar, and a fully stocked pro shop.
If you are new to this elegant sport or are simply looking to grow your game, the facility also has professional instructors to help elevate your game.
What if it's not so fun? Where to go in Case of an Emergency in Jersey Village?
Jersey Village and its surrounding areas offer exciting summer activities for the whole family. However, it's important to remember to exercise caution while spending time outdoors. Remember to wear sunscreen and reapply every two hours, stay hydrated, and wear insect repellant.
At Supreme Care ER, we are honored to serve the residents of Jersey Village providing top-rated emergency medical care.
For your convenience, we offer a free online check-in, or if you prefer, you can call us at (832) 604-7992 or come directly to our facility at 9530 Jones Rd, Houston, TX 77065.
At Supreme Care ER in Houston, the finest emergency room in Cypress, Texas, we're happy to provide you with the emergency care you need in the event of a medical emergency. We are conveniently located at 9530 Jones Road, Houston, Texas, 77065. We're fast and remain open 24 hours year-round.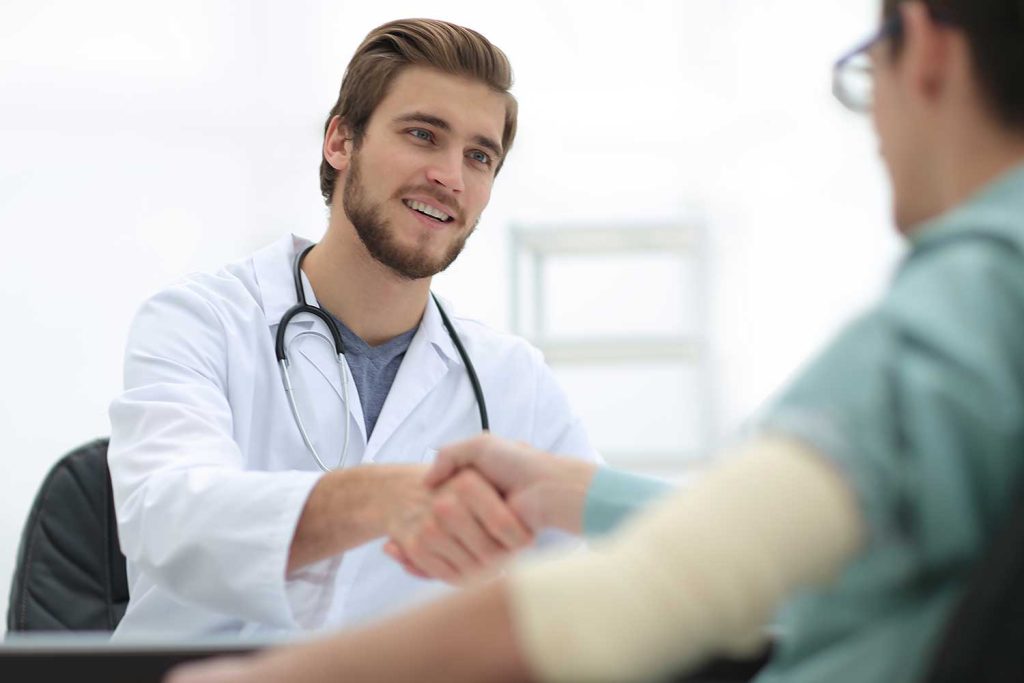 At Supreme Care ER, our doors remain open to provide the very best ER care for you and your family. We're located at 9530 Jones Road, Houston, Texas 77065.